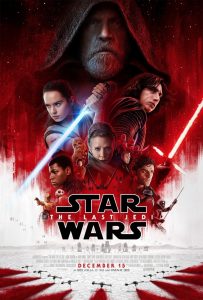 I saw The Last Jedi a couple weeks ago, and like most of you, I hrmph'd out of the movie theater, feeling an immediate need to reflect upon what I'd just seen. For those first 24 hours, I experienced strong emotional waffling as seemingly warring factions in my brain attempted to win out. I expected this tension would continue to evolve, but it didn't really. I think both of my minds are right.
I've decided The Last Jedi is a really good Star Wars film in its own right, but in context of the series and its surrounding culture, it's mediocre and even harmful.
This is less a review and more a reaction. That said, I spoil the hell out of the film because I found it really unsatisfying to discuss my points in general terms, which leads me to my first point [final spoiler warning].
Continue reading

"The Last Jedi Reaction"