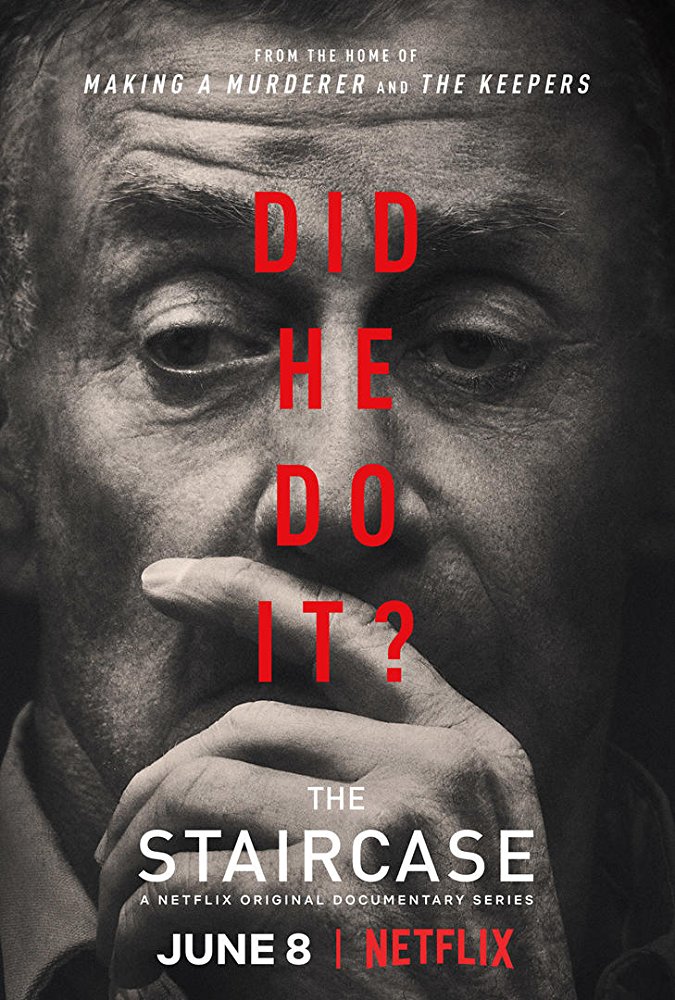 The lady and I recently watched Netflix's The Staircase, a docu-series about the novelist Michael Peterson who was charged with murdering his wife in 2001. Similar to Making a Murderer, it's another fascinating investigation of the American justice system. I highly recommend both of them.
A bit of a disclaimer, though: these are not mystery stories. They are not about whether the suspects did or did not murder the victim (I realize the marketing image I chose to plop down to the right of these words poses that very question, but it's the most compelling way Netflix could find to sell you on it).
These docu-series put the American justice system on full display, exposing its flaws. They will make you question your faith in the fundamental tenet of American justice that a defendant should be considered innocent until proven guilty, and they will make you question our very humanity, especially given the context of the cruel times in which we live. If you watch them, they will anger and sadden you because the reality they portray is not one we confront often, or maybe because it's one which we are increasingly forced to come to terms with.
Continue reading

"Dark Fiction, Author Anxiety, and Personal Judgment"