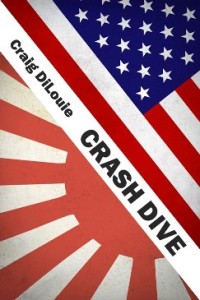 I've been reading Craig DiLouie's work for a while. I believe his career is worth watching. Last year, he published Suffer the Children, which I fell in love with, and it was nominated for a Bram Stoker Award. Craig has unquestionably made his mark on horror.
But there comes a time in every artist's career where they get fidgety and want to try something new. That's what Crash Dive is.
In the grand scheme of Craig's progression as an author, Crash Dive feels almost calculated. It's a relatively short novel. It's hard-and-fast in a genre that he clearly has a strong affinity for. It's somewhat safe, but he's testing waters (he even writes in an afterword that, if Crash Dive gets a good response, he'll turn it into a series … also, pun intended).