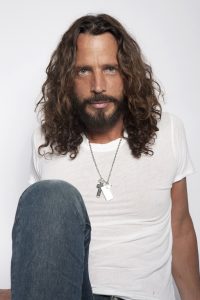 If you read Chris Cornell's obituary today, you'll learn he was the frontman for Soundgarden and Audioslave; you'll learn he had a unique voice.
He was so much more than that.
Obviously, he was a person with family and friends who cared about him, knew him intimately, and will never forget him. But he also was one of the last remaining legends of a rock and roll era that has already lost so much or seen its heroes falter and fade.
My wife bought us tickets to see him solo a couple years back at this music hall near our home that typically hosts classical and traditional musical acts. What struck me about him was not his performance. It was his attitude and presence. Alone on a stage in front of hundreds, in a place that was maybe out of his element, he didn't just command the room, he owned the whole damn building, because we did.